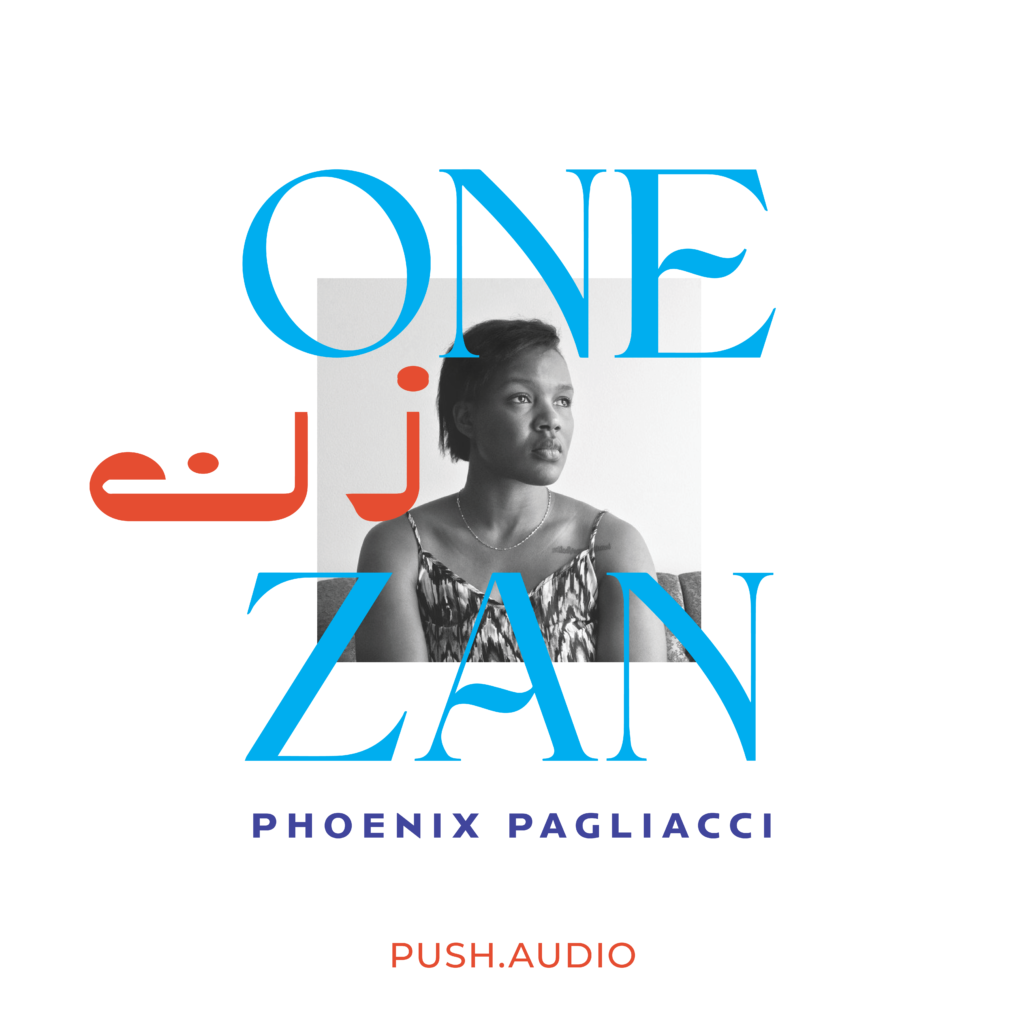 Phoenix Pagliacci, a Canadian singer songwriter, releases "One Zan," a re-mix inspired by the bravery of Iranian women and their current Women, Life, Freedom (Zan, Zendeghi, Azadi) movement. The song is part of a larger media project led by female storytelling technologists, novelists, artists, and musicians from around the world. The song will launch to the public on November 19th and later as part of a voice AI on December 20, 2022.
Pagliacci is an artist and activist born and raised in Toronto, Canada. She began her artistic journey at the age of 6, learning the piano and developing her singing, songwriting, and her love for music from her family. Pagliacci worked with Scott Dudley of PUSH.audio to produce the song One Zan, together with producers Truss, and Only1King. The Executive Producer of One Zan is Davar Ardalan. The Persian recitations in One Zan are voiced by Northern Virginia entrepreneur Samira Ardalan. Cover art by Nikki McLay.
"It's about looking at one woman, and seeing an entire nation of women, an entire community, an entire generation raising their hand," says Pagliacci. One Zan, debuted privately on Saturday November 12th at, Roars and Whispers, a poetry reading in Washington D.C.
"This particular song, One-Zan, was actually never written down on paper," Pagliacci says, "It was something that flowed through me once I got to the studio. The composers I worked with are amazing and so talented. So when I asked them to just follow me, they were able to do it with ease. This song, and the essence behind 'One' is to speak to the many oppressed peoples. I wrote it originally in the spirit of Emmett Till, as an anthem for the oppressed. With One-Zan, I'm wholeheartedly standing with women in Iran and allies fighting for female rights in a repressive state."
Pagliacci was in Washington D.C. on Saturday November 12, together with the following storytelling technologists, novelists, poets, writers, and artists who are using the power of words, voice, and technology, like artificial intelligence (AI), to help preserve the stories of Iranian women for future generations. The piercing and fierce poems they will recite, feature famous Iranian poets, lamenting on the lack of freedom of expression through the ages:
Jacki Lyden, journalist and author
Iran Davar Ardalan, journalist and storytelling technologist
Alice McDermott, novelist
Jennifer James, Associate Professor of English George Washington University
Phoenix Pagliacci, singer songwriter
Leeya Mehta, poet and interim director of the Cheuse Center, George Mason University
Farzaneh Milani, author and Professor of Iranian Literature and Gender Studies University of Virginia
Esha Sadr, contemporary artist, exhibit, Paradox of Choice at the DC Art Center
Saeideh Gilani, abstract painter
Azar Nafisi, author, New York Times bestseller (taped earlier)
Mahnaz Afkhami, author, women's rights activist (taped earlier)
"One Zan" Contact: Scott Dudley of PUSH.audio
Roars and Whispers Contact: ZanZ.ai@outlook.com